Coolblade In Rack 8 ÷ 30 kW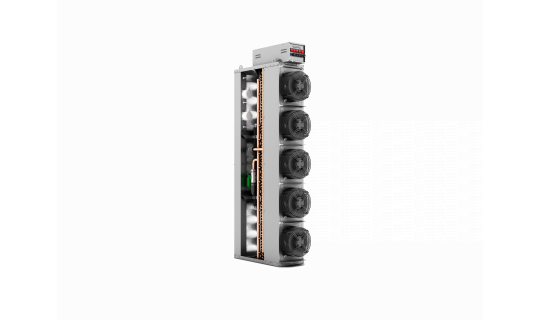 Coolblade In Rack has been designed for IT Cooling applications. Thanks to the extremely compact design Coolblade In Rack can fit inside any different rack type, thus allowing a cooling solution as closed loop (in rack) or open loop (in row).
Configurations
DX:Direct expansion air conditioning unit for coupling to external motocondensing unit.
CW: Direct expansion air conditioning units air cooled, with DC-Inverter scroll compressor.
Strengths
Extremely compact design to fit inside any different 42U (or bigger) rack design
Application Flexibility (chilled water and direct expansion versions; open and closed loop solutions;
etc...)
High installation flexibility (top and bottom connections; top and lateral unit handling; etc...)
Design for a simple and easy maintenance (Hot Swappable EC Fans;quick connectors for all power and
signal cables; etc...)
Extremely efficient design with minimum air side pressure drops