TITAN Sky R0
30 ÷ 200 kW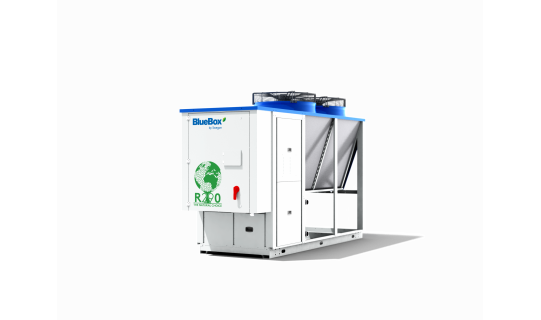 Features
Chiller and reversible heat pumps with full inverter reciprocating compressors and plate heat exchangers. Extended range, versatile applications.
Configurations
Hi: chiller with inverter compressor
Hi HP: Reversible heat pump version, with inverter compressor
/SLN: super low noise version
/DS: execution featuring a desuperheater
/DC: execution with recovery condenser
Strengths
Refrigerant R290 - GWP≈0
Low refrigerant charge
Eurovent Certified Performance
Chiller. Versatile application: water temperature from -15°C up to 20°C. Operation in a wide range of environmental conditions.
Heat Pump.High outlet water temperature: up to +63°C.
Heat Pump. Down to -20°C ambient temperature with outlet water up to +50°C
Download